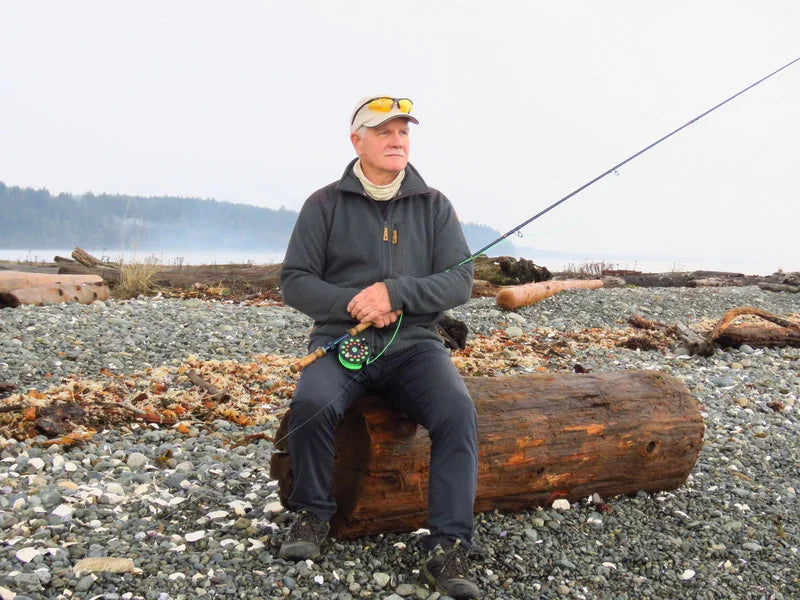 Casting Instruction
ABITNF is pleased to be able to offer single and double handed casting instruction with Cormack Gates, a renowned fly casting instructor and Education Chair with the Mid Island Castaways Fly Fishing Club.

Classes can be arranged for 1-2 people, ranging from beginner to advanced. This training will instruct beginners in casting mechanics and theory. For more advanced casters you will learn how to correct any casting difficulty you might be having, identify faults or errors, and provide information to avoid or correct casting errors.Instruction takes  place on a local playing field and does not involve any fishing Depending on the level of your skills and where you want to improve, instruction can easily be tailored to meet your needs so please call the shop and we can discuss options available that will meet your needs.
BIO: Cormack Gates is a fly casting instructor and the Education Chair for Mid Island Castaways Fly Fishing Club. He retired from the University of Calgary in 2014 and was awarded the title of Professor Emeritus for his contributions to research and teaching at the graduate level. His passion for fly fishing and teaching are now expressed in instructing fly casting for beginners and more experienced fishers. He teaches both single hand and double hand fly casting.
Teaching philosophy: The worst time to concentrate on improving fly casting skills is when you are fishing. Whether you are a beginner or an experienced caster, instruction and frequent practice done right can improve your ability and help make fly fishing more enjoyable and rewarding. Good coaching involves understanding that everybody learns differently, adapting teaching methods to aid the student in improving their ability, and providing drills for them to properly practice on their own. 
Contact